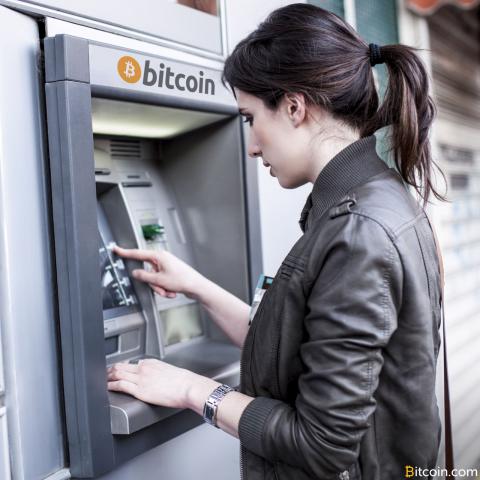 Bitcoin On Demand
Hyosung have announced they will add bitcoin transaction support with the aid of Just Cash. Once activated, the bitcoin ATM service will operate very similarly to a conventional transaction. Instead of withdrawing fiat currency, digital currency will be despatched to the recipient's wallet using a QR scan. While bitcoin is the first cryptocurrency to be added, there is talk of other coins being added in due course.
Hyosung are one of South Korea's largest industrial companies, boasting over 25,000 employees and revenue of U.S. $17 billion in 2015. ATM manufacture is just a small part of their operations; the company also dabble in construction and chemicals among other things. Within South Korea however they are best known for their ATMs which can be found up and down the country.
First Korea, Tomorrow the World
South Korea's love of all things bitcoin is well-documented, but Hyosung's operations aren't limited to their home turf; the corporation have a global presence, including a huge number of ATMs in the U.S. Hyosung don't partner with banks to supply ATMs in America: instead, their machines can be found in convenience stores and gas stations, whose owners derive income from the fees generated.
In announcing news of bitcoin ATM integration, Hyosung touted a number of benefits that vendors can expect to enjoy. These include easy implementation, no hardware required, a new revenue stream, and the ability to attract new and repeat customers. Because the feature will be added to ATMs as a software upgrade, bitcoin compatibility should be rolled out quickly. Interestingly, it looks like there will also be the ability to exchange cryptocurrency for cash, although there is no word on how this reverse feature will work.